Built In, Built-in Cooking, Hobs
Pitsos CIE651T17 Built-in Induction Hob 60cm Black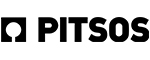 Rated 5.00 out of 5 based on

14

customer ratings
Speed, cleanliness and economy are now on your kitchen counter and have a name: Induction.
User-friendly and easy-to-use features such as: QuickStart for quick start and Restart so you never lose your settings.

If you want to boil water without wasting time, activate the PowerBoost function for maximum power.

Timer: With the programming function it is impossible to make a mistake. The rice and spaghetti are cooked properly.

EasyTouch: Gently slide your finger and select the desired cooking zone and volume becomes a game.

Feel safe by activating the child lock. The hob can only be switched on when you allow it.
Specifications:
Ceramic fast heating stoves without frame

New EasyTouch control

Digital displays

Fully electronic control with 17 power levels

4 induction cooking zones

1 x Ø 145 mm, 1.4 kW (maximum Power 2.2 KW)

1 x Ø 180 mm, 1.8 kW (maximum Power 3.1 kW)

1 x Ø 145 mm, 1.4 kW (maximum Power 2.2 kW)

1 x Ø 180 mm, 1.8 kW (maximum Power 3.1 kW)

PowerBoost function for all zones
General Characteristics:
Quickstart function

Restart function

Off timer for each cooking zone

Alarm function with adjustable warning duration

2 degrees of heat residue for each zone (H / h)

Child lock

Automatic security deactivation

Total load 4600 W
Dimensions:
Device dimensions (WxD): 592 mm x 522 mm

Wall mounting dimensions (HxWxD): 51×560-560×490-500 mm