Built In, Built-in Cooking, Hobs
NEFF T66TS6RN0 N 90 Induction Hobs 60 cm Black, built-in with frame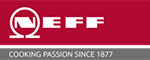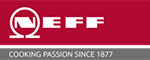 TwistPadFire® is a removable magnetic switch with lighting system, giving you precise and comfortable control for all cooking zones. And to make things even easier, only selectable functions are illuminated.
 

Extended Flex Induction zone: 

extend the surface of your hobs for extra large cookware.
 

Power Move: 

place your cookware in the right position and the temperature will adjust accordingly.
 

Home Connect: 

send cooking settings to your smart home system.
 

Frying sensor: 

monitors the temperature in the pan to prevent the food from burning.
Compare
Specifications
4 zone induction hob – 2 Flex Induction Zones with extended flex
The TwistPad® Fire is a removable, magnetic, illuminated control knob that gives you precise, convenient control over all cooking zones. And to make things even easier, only the selectable functions are illuminated.
FlexInduction – The FlexZone lets you place your pots and pans anywhere you want and heats them exactly where they stand.
Extended FlexZone for even greater flexibility. Perfect for bigger pots and roaster.
Cooktop-based hood control: convenient operation of the hood via your hob (with matching hood)
FryingSensor – The FryingSensor with 5 selectable temperature settings monitors the set temperature and holds it steady. So there's no more burning
Boost setting for all zones
PanBoost
Variable 17-stage power settings for each zone
Digital display of cooking levels
2 stage residual heat indicators
Timer with automatic shut off for all zones
LED timer for each zone with switch off function and acoustic signal
Count up timer
ReStart function
Automatic pan recognition
Safety cut out facility
Control panel lock
Control panel suspension
Keep warm function
Energy consumption display
Dimensions (W / D): 606 x 546 mm