Built In, Built-in Cooking, Hobs
NEFF T58TL6EN2 N 90 Induction Hobs with Built-in extractor Hood 80 cm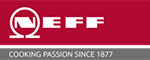 Rated 5.00 out of 5 based on

23

customer ratings
 TwistPadFire® is a removable magnetic switch with lighting system, giving you precise and comfortable control for all cooking zones. And to make things even easier, only selectable functions are illuminated.
 

Flex Induction: 

the hob base recognizes and heats the individual cookware.
 

Power Move: 

place your cookware in the right position and the temperature will adjust accordingly.
 

Home Connect: 

send cooking settings to your smart home system.
Easy-to-clean filters: easily removable and suitable for washing in the dishwasher.
Specifications
4 zone induction hob / 2 Flex zones
FlexInduction – The flexible zone Flex allows you to place anywhere you want your utensils
The TwistPad® Fire is a removable magnetic switch illuminated, giving you accurate and comfortable control for all cooking zones.
PowerMove – Flexible Flex zone is divided into three heating zones: cooking front, simmering and warming at the center back
FryingSensor – The FryingSensor with 5 selectable temperature settings monitors the set temperature and holds it steady
Ventilation system with 17 levels of absorption and 2 intensive operation
PanBoost
Home Connect
Power level display
LED timer for each zone with switch off function and acoustic signal
PowerMove with 3 levels
Noise min./max. Normal Level: 42/74 dB
Fully automatic absorption function with air quality sensor.
Automatic over time ventilation system: 30min
Efficient Drive technology BLDC technology
Stainless steel filters with 12 layers of stainless steel for high fat filtration efficiency 94%.
Energy Efficiency Class: B
Dimensions (W / D): 826 x 546 mm