Built In, Dish Washer, Dish Washers Built-in, Home Appliances, Washing, Washing Built-in
NEFF S897ZM800E N 70 Fully Integrated Dishwasher 45 cm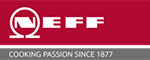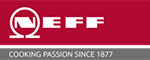 Door Open Assist: 

just gently push the door to open.

 

Zeolith®: 

excellent drying in the dishwasher using natural minerals.



 

Chef 70°C: 

the program for professionals, which eliminates stubborn residues.

 

Favorite: 

easy access to your favorite programs and settings.



 

Home Connect*: 

connect the dishwasher to your home network and enjoy endless possibilities and services from your mobile screen.
Compare
€1.490,00
EU New energy efficiency label:

On a scale of energy classes from A to G
European characteristics sheet
Specifications
Water consumption: 9.5lt

Dimensions: 81.5 x 44.8 x 55cm (H x W x D)

Built-in dimensions: 81.5-87.5 x 45 x 55cm (H x W x D)

Depth with door open at 90 degrees: 1150mm

Adjustable feet only in front

Maximum height for the legs: 60mm

Rated power (W): 2400

Electric current (A): 10

Voltage (V): 220-240

Frequency (Hz): 50; 60

Length of electrical supply cable: 175cm

Length of water inlet pipe: 165cm

Length of water outlet pipe: 205cm

Tableware: 10

Energy Class C

Annual Energy Consumption 59 kwh/100 cycles

Tableware capacity 10

Water consumption 9.5 lt/cycle

Program duration 3:30 hrs

Noise level 44 dB

Noise Energy Class B

Annual Energy Consumption 59 kwh/100 cycles

Tableware capacity 10

Water consumption 9.5 lt/cycle

Program duration 3:30 hrs

Noise level 44 dB

Noise Energy Class B

Reference program: Eco

Reference program duration: 210min

Noise level: 44dB(A)

6 programs: Economy 50 °C, Automatic 45-65 °C, Intensive Chef 70 °C, Short 60 °C, Glasses 40 °C, Prewash

Save favorite program

Laundry care program

4 special functions: Remote Start – remote start, Shine & Dry – extra shine, IntensiveZone – two-zone wash, Vario Speed ​​Plus – reduction of washing time

Silence on demand (via app)

Default start time 1-24h