Built In, Dish Washer, Dish Washers Built-in, Home Appliances, Washing, Washing Built-in
NEFF S855EMX16E No. 50 Fully Integrated Dishwasher 45 cm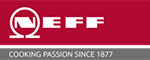 Flex II Baskets: Flex II Baskets and drawer for small utensils and ladles with easily adjustable elements for convenient loading.
 Time Light – the time remaining in the program is projected on the floor
 

Chef 70°C: 

the program for professionals, which eliminates stubborn residues.
 

Favorite: 

easy access to your favorite programs and settings.
 

Extra Speed​: 

Clean and dry dishes up to three times faster.
€999,00
EU New energy efficiency label:

On a scale of energy classes from A to G
European characteristics sheet
Specifications
Load Capacity: 10 place settings
Energy efficiency class: D
Noise: 44 dB (A) re 1 pW
6 Washing programs: Economy 50 ° C, Automatic 45-65 ° C, Intensive Chef 70 ° C, Short 60 ° C, Glasses 40 ° C, Prewash
4 special functions: remote start, extra drying, PowerZone, ExtraSpeed
EasyClean
Silence on demand (via app)
Eco drying with heat exchanger
Aqua and load sensor
Dosing assistant
EfficientSilentDrive
DuoPower spray arms in the upper basket
Automatic cleaner
Home Connect enabled via WLAN
Operation from above
Control panel with plain text (English)
TimeLight – view multiple information on the floor
Remaining time display in minutes
Start time preselection 1-24 hours
Neff AquaStop®
Salt filling aid (funnel)