Built In, Built-in Cooling, Cooling, Fridge, Fridge, Home Appliances
NEFF KI1413FD0 No. 70 Fully Integrated Single-door Refrigerator 122.5 x 56 cm flat hinge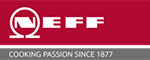 Fresh Safe 2 <0°C>: 

ideal storage for fruit and vegetables, fish and meat.
 

Easy Access shelf: 

slides easily for better access to the contents of the refrigerator.
 

Vario Shelf: 

The glass shelf can be split and one part can be pushed under the other, thus offering flexibility in the interior configuration.
 

LED lighting: 

light up your fridge with long-lasting LED lights.
 

Bottle Flex Shelf: 

shelf and stand for your bottles.
€950,00
EU New energy efficiency label:

On a scale of energy classes from A to G
European characteristics sheet
Specifications
Total Capacity: 211ltrs
Touch control- Electronic – LED Electronic control
FreshSense – constant temperature by intelligent sensor technology – Constant temperature control by intelligent sensor technology
Automatic defrost fridge
Super Cooling: automatic deactivation
Acoustic door open warning indicator
1 FreshSafe 2 drawer; High humidity retains nutrients up to twice as long
Warning signal door open
Door hinge: Right reversible
Climate zone: SN-T (10°C – 43°C)
Noise level: 34 (dB(A) re 1 pW)
Energy Rating: D
Dimensions: H x W x D: 122.1 x 55.8 x 54.5 cm