Built In, Built-in Cooking, Built-in Microwave, Cooking, Home Appliances, Microwaves
NEFF HLAWD23G0 No. 50 Built-in Microwave Oven 60 x 38 cm Graphite-Grey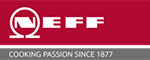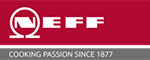 Lateral door opening – with a smart twist system for installing the device in an elevated position.
LED display – simple, direct for easy reading.
Control Buttons & Touch Keys – choose the right program with your intuition.
Automatic programs – Your personal assistant in the kitchen with always the right automatic settings.
LED lighting – excellent lighting exactly where you need it.
Compare
Specifications
Capacity: 20 ltrs
Cavity inner surface: Stainless steel
Maximum power: 800W
5 Microwave power (90 W, 180 W, 360 W, 600 W, 800 W) with Inverter technology


LED touch screen and control NeffNavigator

7 automatic programs

Easy-Clock: Electronic programmer

LED Interior lighting

Interior full glass door

Dimensions: H x W x D = 382 x 594 x 317 mm