Built In, Built-in Cooking, Cooker Hoods
NEFF D95FMS1G0 N 90 Chimney Hood 90 cm Black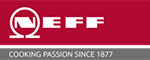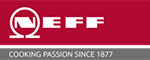 Touch Control: thanks to the integrated flat surface of the control panel, settings can be made easily with a single finger
Intensive speed setting – increases the degree of extraction when the steam in cooking is intense.
 Dimmer function – easily adjust the lighting according to your mood with one touch.
Intermittent Ventilation – automatically activated every hour for fresh and clean air
 

Efficient Drive motor: 

silent and with high energy efficiency for greater peace of mind in your kitchen.
Compare
€1.335,00

Specifications
Electronic control with Touch Control – Digital displays, electronic display
3 stages of normal operation and 2 intensive
Discreet lighting with 2 LEDs x 1.5W
2 x metal filters, with aluminum frame that is dishwasher safe
Saturation indicator of metal filters and activated carbon filters
Silence reduced noise operation
2 Efficient Drive motor with BLDC technology, for maximum efficiency and energy savings
Maximum extraction power: 717 m3 / h
Noise Level (min – max): 43-57 dB
Average annual energy consumption: 37.8 kWh / year

Energy efficiency class: A

Internal frame easy to clean
Total power: 143 W
In air recirculation mode the chimney may not be used
Connection cable with 1.3 m plug
Tube diameter Ø 150 mm, 120 mm
Dimensions for chimney with recycling function (HxWxD): 1029-1299 x 895 x 263 mm