Built In, Built-in Cooking, Cooker Hoods
NEFF D94BHM1S5 No. 50 Fireplace extractor 90 cm Black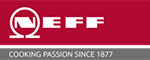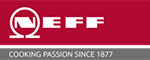 Touch Control: 

thanks to the integrated flat surface of the control panel, you can select the settings of your hood with one touch.

Intensive speed setting – increases the degree of extraction when the steam in cooking is intense.

LED lighting: 

sharp lighting on the surface you are cooking on.

Reduced noise: 

our modern and renewed motor ensures you the quiet you need while cooking.

High absorption rate: 

Ensures a clean atmosphere thanks to efficient engine technology in exhaust or recirculation mode.
Compare
Specifications
90 cm Chimney hood
Appliance colour: black
TouchControl for power and light
Three absorption levels and intensive operation
Automatic revert – Hood automatically switches back from intensive to normal setting after 6 minutes
Max.Capacity: 604m³ air/hour with free air exctraction
Noise Level: 48 – 60dB
3 x metal filters, with aluminum frame that are dishwasher safe
Distinctive lighting with 2 LED of 1,5W
Energy Efficiency Class B
Diameter pipe ø 150 mm (ø 120 mm enclosed)
Product Dimensions with air extraction (HxWxD) = 635-965 x 900 x 500 mm