Built In, Built-in Cooking, Built-in Microwave, Cooking, Home Appliances, Microwaves
NEFF C17WR01G0 No. 70 Built-in microwave oven 60 x 38 cm Graphite-Grey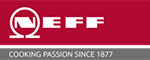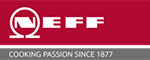 Lateral door opening – with a smart twist system for installing the device in an elevated position.
 Shift Control – fast menu navigation and simple operation with the TFT screen.
Automatic programs – Your personal assistant in the kitchen with always the right automatic settings.
LED lighting – excellent lighting exactly where you need it.
Compare
General Characteristics
Device typeBuilt-in
Capacity21 Lt
Maximum power900W
ColourGraphite
Functions & Programs
Programs menuIt has
Number of programs7
Automatic programmingIt has
Safety lockLacks
Interior lightingLEDs
Grill functionLacks
Indications & Handling
Electronic display screenIt has
Touch buttonsIt has
ClockIt has
Rotating discIt has
Smart Functions
Dimensions & Weight
Dimensions (H x W x D)38.20cm x 59.40cm x 32cm
Built-in (H × W × D)36.20 cm x 56 – 56.80 cm x 30 cm
Weight16.857 kg