Built In, Built-in Cooking, Compact Ovens, Ovens
NEFF C17FS22G0 N 90 Built-in Compact Oven with steam function 60 x 45 cm Graphite-Grey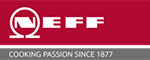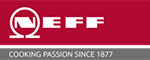 CircoTherm® – the intelligent hot air system for simultaneous baking and cooking on up to 4 levels.
 Sous-vide – prepares dishes under vacuum with steam at a constant low temperature for a new flavor horizon.
 Eco Clean with Easy Clean – the duo that makes cleaning the oven easier.
 Shift Control – fast menu navigation and simple operation with the TFT screen.
 Home Connect – rediscover your kitchen with our connected home appliances from wherever you are.
Compare
€1.800,00

Furnace Type & Heating Systems 
• Built-in oven with 12 operating modes: CircoTherm, Hot Air Eco, Top & Bottom Heating, Top & Bottom ECO Heating, Combination hot air with grill, Large surface grill, Small surface grill, Pizza level, Bread baking level, Bottom heating, Gentle grilling, Keep warm.
• Additional steam functions: Steam level (100%), Reheat, Dough rise level, defrost.
• Temperature range 40 °C – 250 °C
Planning
• Illuminated Shift Control
• Oven interior from Oven interior surface: Anthracite enamel
Cleaning
• ecoClean self-cleaning surface: Back
• EasyClean® cleaning system
• Internal door surface made entirely of crystal
Comfort
• 4.1″ TFT color touch screen with graphics
• Recommended temperature
• Current temperature display
• Visual temperature control
• Automatic programs
• Sabbath service
Additional functions
• Automatic humidity
• Descaling function
• Cleaning assistance
• Automatic boiling point detection
• Drying function
• Soft Close door
• Soft Open door opening
Auxiliary systems
• Suggestions for settings, programs
• 38 automatic programs
• Easy Clock electronic clock
• Automatic rapid heating
• LED lighting, On / Off switch
• Detachable 1 liter water tank
• Water tank level indicator
• Cooling fan
• Stainless steel fan blade
• "i" application key
• Slide folding door handle
Sides & Support Rails
• 1 x steamer with holes (size XL), 1 x steamer with holes (size S), 1 x steamer without holes (size S), 1 x universal pan, 1 x rack.
Environment and Safety
• Mechanical door lock
• Child safety button
• Automatic safety shutdown of the oven
• Residual heat indicator
• On/Off activation and deactivation button
• Door contact switch
Specifications
• Connection cable length: 120 cm
• Total power: Total electrical connection load: 3.3 kW
• Energy class (EU 65/2014): A+
• Energy consumption per cycle in conventional mode: 0.73 kwh
• Energy consumption per cycle in hot air circulation mode: 0.61 kwh
• Useful chamber volume: 47 liters
• Device dimensions (HxWxD): 455 mm x 596 mm x 548 mm
• Built-in dimensions (HxWxD): 450 mm – 455 mm x 585 mm – 595 mm x 550 mm