Built In, Built-in Cooking, Ovens
NEFF B48FT68G0 N 90 Built-in Oven with Steam Function 60 x 60 cm Graphite-Grey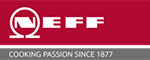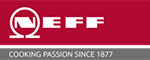 Slide&Hide®: 

the oven door with a rotating handle that completely disappears.
 

CircoTherm®: 

smart hot air solution that allows you to cook on up to four levels at the same time.
 Sous-vide – prepares dishes under vacuum with steam at a constant low temperature for a new flavor horizon.
 NEFFLight® – lighting on all 4 levels of the oven, even when the door is closed.
 Eco Clean with Easy Clean – the duo that makes cleaning the oven easier.
Compare
€2.499,00