Dryers, Home Appliances, Washing
DAEWOO T9HT1W Tumble Dryer 9Kg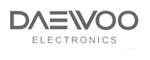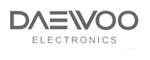 The Daewoo T9HT1W Clothes Dryer 9kg was built with people like you in mind. 
Something to keep you happy. 
Every. 
Single. 
Day.
Compare
€499,00


 Capacity 9Kg

Energy class A+

Evaporation condensation system and heat pump

Remaining time indicator: Has
Brand
Daewoo
Looking for a reliable and affordable online shop for Daewoo products in Cyprus? Look no further than Daewoo Cyprus! Our extensive selection of top-quality products, competitive prices, and exceptional customer service make us the go-to destination for all your Daewoo needs. Shop now and experience the convenience and satisfaction of shopping with Daewoo Cyprus.