Dryers
BOSCH WTX87KH1BY Series 8 Dryer with heat pump 9 kg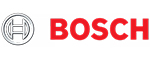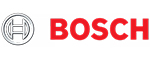 AutoClean technology without a lint filter on the door: 

top energy efficiency in every drying cycle, without having to constantly clean the lint.
 

SmartDry: 

the dryer communicates with your washing machine and suggests the appropriate drying program for your clothes.
 

Iron Assist: 

steam program that reduces creases in clothes and the stack of irons.
 

Home Connect: 

home appliances with smart connectivity for easier everyday life.
 

AutoDry: 

automatic drying of your clothes to exactly the degree you want.
Compare
€1.150,00
Technical Specifications
Consumption in Cotton – for storage:
◦ 2.1 full load 2.1 kWh / 171 min time
◦ partial load 1.24 kWh / 109 min time
◦ annual consumption (160 uses): 259 kWh
Water vapor condensation yield: 91%
Noise levels: 62 dB (A) re 1 pW
Device lock (child safety)
LED interior bucket lighting
Program selector with on / off key
Non-Greek metope language. A program label is provided in Greek
Programs
Cotton, Synthetic, Mixed, Sensitive, Wool Preparation, Hot Time Schedule, Smart Dry,
Antiallergic, Quick 40 ', Towels, Shirts, Iron Assist 1 Shirt, Iron Assist 5 Shirts, Iron Assist Office Clothes
Steam Iron Assist programs
Smart Dry – automatically selects the optimal program by downloading information from the Home Connect washer
Technologies
Home Connect: Remote Access and Control, Energy Management, Remote Diagnosis, Smart Dry
AutoClean – automatic condenser cleaning without door filter
Heat pump with environmentally friendly refrigerant R290
AutoDry – drying controlled by temperature & humidity sensors
SensitiveDrying – large stainless drum with special design of the relief surface and the stirrers for maximum protection of fabrics
AntiVibration Design to reduce vibration and noise
Dimensions & Weight
Possibility of discharge of concentrated water into sewage
Dimensions (HxWxD): 84,2 cm x 59,8 cm x 65,2 cm
Depth of device body without door: 59.9 cm
Depth with door open: 108.6 cm
SKU:

WTX87KH1BY
Category: Dryers