Dryers, Home Appliances, Washing
BOSCH WTX87EH9GR HomeProfessional Dryer with heat pump 9 kg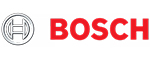 AutoClean technology without a lint filter on the door: 

top energy efficiency in every drying cycle, without having to constantly clean the lint.
 

SmartDry: 

the dryer communicates with your washing machine and suggests the appropriate drying program for your clothes.
 

Iron Assist: 

steam program that reduces creases in clothes and the stack of irons.
 

AutoDry: 

automatic drying of your clothes to exactly the degree you want.
 

AntiVibration design: 

extremely stable and quiet dryers, thanks to the special design that minimizes vibrations.
€1.349,00

Specifications
New heat pump technology
Stunning text-based TFT screen for easy device operation
LED interior bucket lighting
Load Capacity: 9kg
Drying programs: Cotton, Synthetic, Mixed, Sensitive, Wool Preparation, Hot Time Schedule, Cold Time Schedule, Down Feathers, Sports / Microfibre, Quilts, Smart Dry, Antiallergic, Fast 40 ', Towels, Shirts, Iron Assist 1 shirt, Iron Assist 1 shirt, Iron Assist Iron Assist Office Clothes
Home Connect: Remote Access and Control, Energy Management, Remote Diagnosis, Smart Dry
AutoClean – automatic condenser cleaning without door filter
Heat pump with environmentally friendly refrigerant R290
AutoDry – drying controlled by temperature & humidity sensors
SensitiveDrying – large stainless drum with special design of the relief surface and the stirrers for maximum protection of fabrics
AntiVibration Design to reduce vibration and noise
Noise Level: 62dB
Energy Efficiency Rating: A+++
Child Lock system
Dimensions: H x W x D = 842 x 600 x 634 mm