Dryers, Home Appliances, Washing
Bosch WTM85268GR Free-Standing Tumble Dryer 8 Kg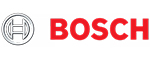 Our dryer with SelfCleaning and energy class A ++. It guarantees excellent performance and lifetime low consumption.
SelfCleaning ™: automatic condenser cleaning guarantees high drying efficiency, at the same time with low A ++ energy consumption, for life.
AutoDry: gently dries your clothes, to the degree of moisture-drying you want.
AntiVibration Design: extremely robust and quiet, thanks to the special design that minimizes vibration.
LED display, easy to use, with touch keys and many additional options, such as remaining time display and start delay.
SensitiveDrying: soft, uniform drying thanks to the special structure of the bucket surface.
€659,00
Technical specifications
Consumption & performance
Maximum capacity: 8 kg
Energy class: A ++ on a scale of energy classes from A +++ to D
Consumption in pr. Cotton – for storage:
◦ with full load 1.87 kWh / time 211 min
◦ with half load 1.14 kWh / time 135 min
◦ annual consumption (160 uses): 236 kWh
Water vapor condensing efficiency: 84%
Noise levels: 65 dB (A) re 1 pW
Cotton, Synthetic, Mixed, Wool preparation, Towels, Fast 40 ', Sports / Microfiber, Feathers, Shirts, Hot time program, Cold time program
Touch button settings: Detailed drying level adjustment, Drying time, Wrinkle protection, Low temperature, Stop to add clothes, Schedule expiration in 1-24 hours
Residual moisture options in Cotton and Synthetics (for storage, ironing, etc)
Wrinkle protection 60 minutes after the end of the program
Indications & device operation
Screen with indications of program progress, remaining operating time and special functions
Program end beep
Metope with text in Greek
SelfCleaning – automatic condenser cleaning, for consistently low consumption, effortless
activeAir – heat pump drying for impressively low consumption
Heat pump with environmentally friendly coolant R290
AutoDry – drying controlled by temperature & humidity sensors
SensitiveDrying – large stainless steel drum with special design of the embossed surface and the stirrers for maximum protection of the fabrics
AntiVibration Design to reduce vibration and noise
Device lock (child safety)
Dimensions & device installation
Door hinges: Right
Dimensions (H x W x D): 84.2 cm x 59.8 cm x 65.2 cm