Dryers, Home Appliances, Washing
BOSCH WTM85268GR Series 4 Dryer with heat pump 8 kg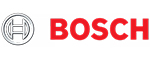 SelfCleaning Concentrator: 

saves time and effort by removing lint from your clothes.
 

AutoDry: 

automatic drying of your clothes to exactly the degree you want.
 

AntiVibration design: 

extremely stable and quiet dryers, thanks to the special design that minimizes vibrations.
LED screen, easy to use, with touch buttons and many additional options, such as remaining time display and start delay.
 

SensitiveDrying system: 

for gentle wrinkle-free drying.
€735,00
Specifications
New heat pump technology
Load Capacity: 8kg
11 Drying programs: Cotton, Synthetic, Mixed,Towels, Duvets, Express 40′, Sports / Microfiber, Feather, Shirts
TouchControl touch keys for setting the residual moisture in the clothes, protecting crease, memories for storing programs, other settings via the options menu and end scheduling 1-24 hours
Large, easy to read display with program progress indication, remaining operating time and special functions
Energy Efficiency Rating: A++
SelfCleaning – automatic condenser cleaning, for consistently low consumption, effortlessly
Drive EcoSilence – tech compressor BLDC, quietest and durable than conventional
AutoDry – drying controlled temperature and humidity sensors
SensitiveDrying
AntiVibration Design to reduce vibration and noise
Dimensions: H x W x D = 842 x 598 x 665 mm