Dryers
Bosch WTG8729XEE Free Standing Tumble dryer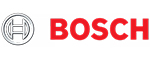 Load Capacity: 9kg
Drying Programs: 11
SelfCleaning?
Large LED Screen
Color: Inox Antifinger
A++
€880,00
Bosch WTG8729XEE
The dryer with SelfCleaning Condenser?: the only life-long A++ dryer. Now up to 35min faster.
? SelfCleaning Condenser?: no more manual cleaning, plus energy savings in class A++ for the life of the dryer.
? Fast drying: dries your laundry considerably faster than before.
? Energy e?ciency class A++: dries very e?cient.
? Noise Level 65 dB: dries comfortably quiet.
Free Standing Condenser Dryer, New heat pump technology, Load Capacity: 9kg, Energy Class: A++
Free standing Condenser Dryer
Can be built under the workbench (min.height 85cm)
New heat pump technology
Load Capacity: 9kg
Drying programs: 11
Energy Efficiency Rating: A++
LED touch control display, 24h time delay, program progress indication,
Fully electronic control Via Rotary button
Noise level: 65 dB (A) re 1 Pw
Anti crease cycle 60 min at the end of the program
SelfCleaning Condenser
SensitiveDrying & ComfortControl
Antivibration Design: more stability and quietness
ActiveAir Technology
Special basket for drying woolen and sports shoes
Dimensions: H x W x D = 842 x 598 x 652 mm
SKU:

WTG8729XEE
Category: Dryers