Dryers, Home Appliances, Washing
BOSCH WTG86419GR Series 6 Dryer with water vapor condensation 9 kg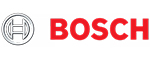 AutoDry: 

automatic drying of your clothes to exactly the degree you want.
 

AntiVibration design: 

extremely stable and quiet dryers, thanks to the special design that minimizes vibrations.
High drying speed: dries your clothes even faster – without any increase in energy consumption.
 

SensitiveDrying system: 

for gentle wrinkle-free drying.
 

Anti-allergic program: 

specially designed for all those who suffer from allergies and have sensitive skin.
Specifications
Large LED display for remaining time and 24 hours time delay, programe progress indication and special functions
Anti crease cycle 120 minutes at the end of the programe
Touch control buttons: Low heat, Buzzer, Reduced ironing, Drying length, start/pause, fine-tuning for drying level, 24 hour Time Delay
Load Capacity: 9kg
Drying programs: 11
Programes: Cotton, Synthetic, Mixed, Wool preparation, Fast 40 ', Sports / Microfibers, Feathers, Hot time program, Cold time program, Anti-allergic, Shirts 15'
Energy Efficiency Rating: B
AutoDry – drying controlled temperature and humidity sensors
SensitiveDrying – large stainless drum with special design of the relief surface and the stirrers for maximum protection fabrics
AntiVibration Design to reduce vibration and noise
Dimensions: H x W x D = 850 x 600 x 665 mm