Home Appliances, WasherDryer, Washing
BOSCH WNG2540KGR Series 6 Freestanding Washer dryer 10/6 kg 1400 rpm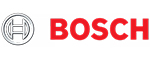 AntiStain: detects and removes the 6 most common types of stains.
EcoSilence Drive™: silent, energy efficient and durable motor.
 

Wash & Dry: 

wash and dry up to 6 kg in one go, or just wash up to 10 kg.
 

AutoDry: 

automatic drying of your clothes to exactly the degree you want.
 

Iron Assist: 

your washer-dryer has an intelligent steam program that smoothes out wrinkles from your dried clothes.
€1.049,00
EU New energy efficiency label:
On a scale of energy classes from A to G
European characteristics sheet
Programs & options
– Washing programs: Cotton, Cotton Eco 40-60, Synthetics, Silk, Wool, Quick 15′, Rinse, Mixed, HygieneCare/ Hygiene for delicates, Spin/Squeeze
– Most washing programs can be used as drying programs or as washing and drying programs in one cycle
– Special drying programs: Iron Assist with steam, Intensive drying, Gentle drying, My Time drying, Wash & Dry 60′
– Washing options: Temperature, Spin speed, Stains, Prewash, Less creasing, Add of clothes, End programming in 1 24 hours
– AntiStain: 4 types of stains are removed at the push of a button
– SpeedPerfect: perfectly washed clothes in up to 65% less time9
– Drying options: adjustment of the moisture remaining in the clothes to achieve the desired degree of drying
Indications & device operation
– Large, easy-to-read display with indications of program progress, spin speeds, remaining operating time and recommended load
– Detergent overdose indicator
– Polyphonic sound alerts
Technology & safety
– SelfCleaning: automatic condenser cleaning, for consistently low consumption, without effort
– AutoDry: sensor-controlled drying, to prevent laundry shrinkage
– ActiveWater Plus: for extremely efficient use of water, even with small loads of laundry, thanks to automatic load recognition
– VarioDrum™ bucket, with a soft side for sensitive and intensive for resistant
– AntiVibration Design to reduce vibration and noise
– Check for unbalanced load distribution
– Recognizes foam in clothes and performs an extra rinse for a perfect result
– Multiple protection anti-spill
– child safety lock