Washing Machines
Bosch WNA14400GR Free Standing Washing Machine & Dryer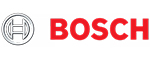 Washing Load Capacity: 9kg
Drying Load Capacity: 6kg
Washing & Drying 60 min.
Metope with text in Greek
Color: White
Energy class: B
€739,00
EU New energy efficiency label:
On a scale of energy classes from A to G
European characteristics sheet
The washer dryer with Iron Assist steam treatment, dries as e?ciently as it washes and it also reduces wrinkles. Up to 6kg in one go.
? Wash & Dry: wash and dry e?ciently up to 6 kg all in one go or just washing up to 9 kg.
? AutoDry: gently dries laundry to precisely the degree of dryness you want.
? EcoSilence Drive?: extremely energy-e?cient and quiet in operation with a 10-year warranty.
? Wash & Dry 60: Wash and dry e?ciently small loads in just 60 min.
? Easy operation and extra functions available.
Free Standing Washing Machine & Dryer, Load Capacity: 9kg washing machine / 6kg Dryer, with Iron Assist function
Free standing Washing Machine & Dryer, front load
Can be built under the workbench (min.height-85cm)
Large, easy-to-read screen with indications of program progress, spin speed, remaining operating time and recommended load
Metope with text in Greek
Washing Capacity: 9kg for washing machine
Washing programs: Cotton, Cotton Eco 40-60, Synthetic, Silk, Wool, Anti-allergic, Fast 15 ?, Mixed, Spinning / Pumping, Rinsing
Drying Capacity: 6kg
Special drying programs: Iron Assist, Intensive drying, Gentle drying, My Time drying, Washing & Drying 60 ?
Adding clothes ? you can add clothes during the wash
SelfCleaning ? automatic condenser cleaning
AutoDry ? drying controlled by temperature & humidity sensors
EcoSilence Drive ? silent and durable inverter motor with 10 year warranty
ActiveWater Plus ? for extremely efficient use of water
Multiple protection against leaks
Device lock (child safety)
Dimensions: H x W x D = 848 x 598 x 635 mm