Built In, Home Appliances, WasherDryer, Washing, Washing Built-in, Washing Machines Built-in
BOSCH WKD28542EU Series 6 Washer dryer 7/4 kg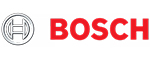 AutoDry: 

automatic drying of your clothes to exactly the degree you want.



 

Sports/Microfibres: 

Ideal for washing and drying your sports clothes made of microfibres or synthetic fabrics.



 

Night wash: 

special wash program that reduces the noise of the device to wash your clothes even during the night, while you sleep undisturbed.




Quick 15′: 

Quick wash cycle, which allows you to wash up to 2 kg of laundry in just 15 minutes.

AquaStop: 

Bosch warranty in case of damage to the household appliance due to water leakage, for the entire life of the appliance 

1

 *.
€1.460,00
EU New energy efficiency label:
On a scale of energy classes from A to G
European characteristics sheet
Specifications
Fully Integrated Washing Machine & Dryer, front load
Large display for program progress indication, temperature, spin speed, remaining time and 24 h end time delay, display of dry aims
Buttons: Start, Spin speed reduction, Modify, menue, drying, Temperature und 24 h Start delay
Washing programs: 12
Drying Programs: 3
Allergy Plus program
Digital countdown indicator
Time delay function
Unbalanced load detection
Foam detection system
AutoDry
Water plus
Waterperfect
AquaStop
Device lock (child safety)
Dimensions (HxWxD): 820 x 595 x 584 mm