Built In, Home Appliances, Washing, Washing Built-in, Washing Machines, Washing Machines Built-in
BOSCH WIW28542EU Series 8 Built-in washing machine 8 kg 1400 rpm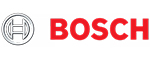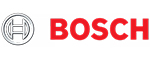 EcoSilence Drive™: 

silent and energy-efficient motor, with 10-year warranty.



 

SpeedPerfect: 

spotless clothes in up to 65% less time* 3 .

 

ActiveWater™Plus: 

reduces water consumption and costs, thanks to automatic recognition of the weight and type of laundry.

TimeLight: 

projects information such as program progress and remaining operating time onto the floor.

 

VarioDrum™: 

extremely gentle and efficient washing thanks to the special structure of the drum.
Compare
€949,00
EU New energy efficiency label:

On a scale of energy classes from A to G
European characteristics sheet
Specifications
Fully integrated Washing Machine
Maximum capacity: 8 kg
Maximum spin speed: 1400 rpm
Energy class: C
Noise levels: 66 dB
Annual consumption: 62 kWh
Programes: 14
SpeedPerfect, Sports/Microfiber, Quick/Mixed, Quick 15'/30′, Temperature, Rinse, Shirts, Down, Schedule Finish, Prewash, Add Clothes, Dark/Jeans, Spin Speeds, Spin/Squeeze
Touch key settings: Spin speed, Add clothes, SpeedPerfect, Schedule expiration in 1-24 hours
Adding clothes – you can add clothes during the wash
Large screen with indications of program progress, spin speed, remaining operating time and recommended load.
Program end beep
Metope with text in English
EcoSilence Drive – silent and durable inverter motor
ActiveWater ™ – identify quantity of clothes and regulate water consumption
Control of unbalanced load distribution
Sound insulation at the base of the washing machine
Foam identification and removal
Self-cleaning detergent case
Accessory for liquid detergents in the case
AquaStop: Bosch warranty in case of damage to household appliances due to water leakage
Possibility to change door direction
Dimensions (H x W x D): 81.8 cm x 59.6 cm x 57.4 cm