Home Appliances, Washing, Washing Machines
BOSCH WGG254A2GR Series 6 Front loading washing machine 10 kg 1400 rpm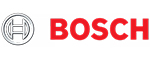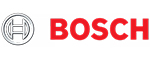 i-DOS: 

automatically calculates the exact amount of detergent and water.




The highest energy class A: 

save energy, with energy class A

 

AntiStain: 

effectively removes the four most common stains.



 

EcoSilence Drive™: 

silent and energy-efficient motor, with 10-year warranty.




Hygiene Plus: 

hygiene and cleanliness with a program that effectively kills germs even at 40°C.
Compare
€899,00
EU New energy efficiency label:

On a scale of energy classes from A to G
European characteristics sheet
Specifications
Maximum spin speed: 1400 rpm
General characteristics
i-DOS technology: Automatically calculates the amount of detergent and water
AntiStain Technology: Effectively removes the Four Most Common Stains
EcoSilence Drive™: Silent and energy efficient motor
Hygiene Plus: Hygiene and cleanliness with a program that effectively kills germs even at 40°C
Program end indication, Audible signal
Automatically adjustable water level depending on the load
Bosch's EcoSilence Drive motor is incredibly efficient in terms of the energy it consumes
Dimensions & Weight
Dimensions (HxWxD): 84.5×59.8×58.8 cm