Home Appliances, Washing, Washing Machines
BOSCH WGG14400GR Series 6 Front loading washing machine 9 kg 1400 rpm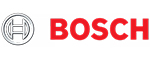 AntiStain: 

effectively removes the four most common stains.



 

EcoSilence Drive™: 

silent and energy-efficient motor, with 10-year warranty.




The highest energy class A: 

save energy, with energy class A

 

Anti-allergic Program: 

designed for people who have sensitive skin and suffer from allergies. 

3



 

SpeedPerfect: 

spotless clothes in up to 65% less time* 

4

 .
€740,00
EU New energy efficiency label:

On a scale of energy classes from A to G
European characteristics sheet
Specifications
Maximum spin speed: 1400 rpm
Energy consumption per 100 wash cycles: 46 kWh
Water consumption per wash cycle: 48 liters
Noise levels: 71 dB (A) re 1 pW
General characteristics
Large, easy-to-read display with indications of program progress, spin speed, remaining run time and recommended load
LED interior bin lighting
SoftDial program selector
EcoSilence Drive: quiet and durable inverter motor
ActiveWater Plus: for extremely efficient use of water, even for small loads of laundry
VarioDrum™ bucket, with a soft side for delicates & intensive for resistant ones
AntiVibration design to reduce vibration and noise
Check for unbalanced load distribution
Detects foam on clothes and performs extra rinse for perfect result
Self-cleaning detergent case
Accessory for liquid detergents in the case
Protection against water leaks
Programs
Cotton, (+Prewash), Cotton Eco 40-60, Synthetics, Silk, Woolen, Anti-allergic, Bin cleaning (with reminder)
Dark/Jeans, Spin/Pump, Quick/Mixed, Sports/Microfiber, Rinse, Quick 15'/30′
Settings with touch buttons: Temperature, Spin speeds, AntiStain, SpeedPerfect, Less creasing, Extra water & rinse, Add laundry, Schedule finish in 1-24 hours
AntiStain: 4 types of stains are removed at the push of a button
Adding clothes: you can add clothes during the wash
Dimensions & Weight
Dimensions (HxWxD): 84.8×59.8×63.2 cm