Home Appliances, WasherDryer, Washing
BOSCH WDU8H560GR Series | 6 Washing machine-dryer 10/6 kg 1400 rpm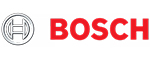 Washing machine dryer with AutoDry: dries as well as washable. And with Home Connect technology for even greater comfort and convenience.
 

Washing and drying clothes up to 6 kg or only washing 10 kg.

 

AutoDry: 

gently dries your clothes, to the degree of humidity-drying you want.

 

Home Connect: 

smartly connected home appliances for an easier everyday life.

 

EcoSilence Drive ™: 

energy efficient and quiet inverter motor, with a 10-year warranty.

Extremely easy to use, thanks to the DirectSelect touch screen and backlit program selector.
Consumption & Performance
Maximum capacity: 10 kg for washing, 6 kg for drying

Maximum spin speed: 1400 rpm **

Energy class for washing and drying¹: E

Consumption for washing and drying: energy³ 364 kWh, water⁴ 87 liters

Energy class for washing only: C

Consumption for washing only: energy⁵ 67 kWh, water⁶ 41 liters

Program duration⁷ for washing and drying 6:51 / for washing only 3:53 (hours: minutes)

Noise levels: 70 dB (A) re 1 pW
Programs & options
Washing programs: Cotton, Eco Cotton 40-60, Synthetic, Silk, Wool, Bucket cleaning (with reminder), Fast 15 ', Rinse, Mixed, MyTime, Spin / Pump, More Programs (from application), Sports / Small

Programs through application: Anti-allergic, Feathers, Towels, Shirts

Most washing programs can be used as drying programs or as one-cycle washing and drying programs

Special drying programs: Iron Assist (steam), MyTime, More Programs (by application), Washing & Drying 60 '

Washing Options: Prewash, Less Wrinkle, SpeedPerfect, Extra Rinse, Hygiene Care for Sensitive, Child Lock, Save Favorite, Silent Wash, Extra Water, Schedule Expiration in 1 – 24 Hours

Drying Options: Iron Dryer, Storage Dryer, Intensive Storage Dryer, SpeedPerfect, Quiet Drying, Washing & Drying, Drying Only

Adding clothes – you can add clothes during the wash
Indications and operation of the device
Home Connect-Remote access and operation of the device via a smart application on your smartphone or tablet

Large, easy-to-read touch screen, multiTouch technology, with indications of program progress, temperature, spin speed, recommended load and remaining operating time

Excellent ergonomics and ease of use thanks to the sloping control surface

LED bucket interior lighting

Program end beep

Metope with text in Greek
Technology & Security
SelfCleaning – automatic condenser cleaning

AutoDry – drying controlled by temperature & humidity sensors

EcoSilence Drive – silent and durable inverter motor with 10 year warranty

ActiveWater Plus – for extremely efficient use of water, even on small loads of clothes, thanks to the automatic load recognition.

VarioDrum bucket, with soft side for sensitive & intensive for durable

AntiVibration Design to reduce vibration and noise

Control of unbalanced load distribution

Sound insulation at the base of the washing machine

Use additional soundproofing materials for quieter washing

Foam identification and removal

Multiple protection against leaks

Device lock (child safety)
Dimensions & device installation
Dimensions (HxWxD): 84.8 cm x 59.8 cm x 65.4 cm

Device body depth, without door: 61.6 cm

Depth with the door open: 114.2 cm