Home Appliances, Washing, Washing Machines
BOSCH WAX28L61GR Series 8 Freestanding Front loading Washing Machine 10 kg 1400 rpm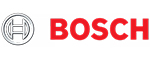 AntiStain: 

effectively removes the four most common stains.
 

4D Wash system: 

thorough penetration of water and detergent into the clothing fabrics, for perfect cleaning results.
 

ActiveOxygen Refresh: 

refreshes clothes without washing, within 45 minutes.
 

EcoSilence Drive™: 

silent and energy-efficient motor, with 10-year warranty.
 

SpeedPerfect: 

spotless clothes in up to 65% less time*.
€1.200,00
EU New energy efficiency label:

On a scale of energy classes from A to G
European characteristics sheet
Programs & options
– Cotton, Cotton Eco 40-60, Synthetics, Silk, Woolen, Anti-allergenic, Pump, Automatic, Drum cleaning with reminder, Dark/Jeans, Shirts, Memory, Spin, Quick/Mixed, Sports/Microfiber, Rinse, Quilts , Quick 15'/30′
– Settings with touch buttons: Temperature, Spin speeds, AntiStain, Intensive Plus, Intensive rinse, SpeedPerfect, Less creasing, Prewash, Add laundry, Schedule finish in 1-24 hours
– AntiStain: 4 types of stains are removed with the press of a button
Indications & device operation
– Large, easy-to-read display with indications for program progress, temperature, spin speed, remaining operating time and ActiveOxygen
– Water and energy consumption
indicators – Detergent overdose indicator
– LED interior drum lighting
– Program selector with integrated on/off button
– Audible signal at the end of the program
– Accessory to put liquid detergent in the compartment
Technology & safety
– 4D Wash System: highly efficient penetration of water and detergent into fabrics for perfect results
– EcoSilence Drive: silent and durable inverter motor with 10-year warranty
– ActiveWater Plus: for highly efficient use of water, even for small loads of laundry, thanks to the automatic load recognition
– VarioDrum™ bucket, with a gentle side for sensitive and intensive for resistant
– XXL drum capacity 70 lt
– AntiVibration Design to reduce vibrations and noise
– Control of unbalanced load distribution
– Recognition of foam on clothes and execution extra rinse for a perfect result
– Self-cleaning detergent container
– Multiple spill protection
– Child safety lock