Home Appliances, Washing, Washing Machines
Free-Standing Washing Machine 10 Kg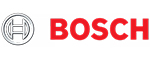 Load Capacity: 10 kg
Max Spin speed: 1400rpm
Washing Programs: 14
Active Oxygen: Hygienically clean results for sensitive clothes at low washing temperatures
Large Touch Screen – LED
€889,00

EU New energy efficiency label:

On a scale of energy classes from A to G
European characteristics sheet
Bosch WAX28L60GR
The Premium washing machine with ActiveOxygen washes hygienically clean, even at 20°C.
● ActiveOxygen: washes gentle and hygienically clean, even at 20°C.
● VarioDrum: especially gentle and efficient washing thanks to a unique drum structure.
● Noise Level 48dB/71dB: washes and spins extraordinarily quiet.
● Very easy operation thanks to large LED-Display and illuminated control dial with integrated On/Off mode.
● EcoSilence Drive™: extremely energy-efficient and quiet in operation with an especially long life.
See more below.
Free Standing Washing Machine, Load Capacity: 10kg, Active Oxygen, Energy Class: A+++
Free standing Washing Machine, front load
Can be built under the workbench (min.height-85cm)
Rotary dial button and Touch panel controls
Large LED Touch Screen
Digital time left display
Load Capacity: 10kg
Maximum Spin speed: 1400rpm
Washing Programs: 14
Energy Efficiency Rating: A+++
On screen load display
Noise Level: 48 – 71dB
Eco Silence drive – 10 years guarantee
Vario drum, VarioPerfect, SpeedPerfect system, EcoPerfect system
Active Oxygen: Hygienically clean results for sensitive clothes at low washing temperatures
Self cleaning water container
Dimensions: H x W x D = 848 x 598 x 632 mm
Categories: Free Standing, Laundry Care, Unique Offers, Washing Machines, Washing Machines