Home Appliances, Washing, Washing Machines
Free-Standing Washing Machine 9 Kg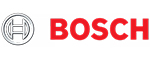 Load Capacity: 9kg
Max Spin speed: 1200rpm
Washing Programs: 13
Large LED display for program progress indication temperature, spin speed, remaining time and start time delay
€679,00

EU New energy efficiency label:

On a scale of energy classes from A to G
European characteristics sheet
Bosch WAW24420GR
The washing machine with new design and EcoSilence Drive™: enjoy supremely quiet operation and excellent durability.
● EcoSilence Drive™: extremely energy-efficient and quiet in operation with an especially long life.
● Energy efficiency class A+++ -30%: washes 30% more efficient than the magnitude of the best efficiency class.
● AllergyPlus: specially developed for the needs of allergy sufferers.
● ActiveWater™ Plus: saves water and costs thanks to a stepless automatic load adjustment system.
● VarioPerfect™: takes 65% less time or uses 50% less energy – thanks to freely selectable program options.
See more below.
Free Standing Washing Machine, Load Capacity: 9kg, Max Speed Spinning 1200rpm, Energy Class: A+++ (-30%)
Free standing Washing Machine,front load
Can be built under the workbench (min.height-85cm)
Large LED display for program progress, temperature  indication, spin speed, remaining time & start time delay
Rotary dial and selector button + Touch Controls
Load Capacity: 9kg
Max Spin speed:1200rpm
Washing Programs: 13
Energy efficiency rating: A+++ (-30%)
Noise Level: 48 – 74dB
End of program buzzer
Automatic load adjustments
Self clean detergent compartment
ActiveWater Plus, 3D WaterFlow, VarioDrum, AntiVibration design
Child Lock System
Aquasecure system
Eco Silence drive – 10 years guarantee
Dimensions: H x W x D = 850 x 600 x 650 mm
Categories: Free Standing, Laundry Care, Washing Machines