Home Appliances, Washing, Washing Machines
BOSCH WAV28EH9GR HomeProfessional Freestanding Front loading Washing Machine 9 kg 1400 rpm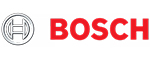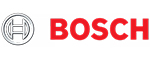 i-DOS: 

automatically calculates the exact amount of detergent and water.
 

AntiStain Plus: 

removes up to 16 types of stubborn stains without manual pretreatment.
The highest energy class A: save energy, with energy class A
 

4D Wash system: 

thorough penetration of water and detergent into the clothing fabrics, for perfect cleaning results.

 

Home Connect: 

home appliances with smart connectivity for easier everyday life.
Compare
€1.170,00
EU New energy efficiency label:

On a scale of energy classes from A to G
European characteristics sheet
Specifications
Maximum spin speed: 1400 rpm
Energy consumption per 100 wash cycles: 48 kWh
Water consumption per wash cycle: 48 liters
Noise levels: 70 dB (A) re 1 pW
General characteristics
Home Connect: Remote access and control of the device via a smart app on your smartphone or tablet
High resolution TFT screen, with text in Greek for easy handling
Weighing during loading: Indication of laundry weight on the screen as well as the recommended dose of detergent
Water and energy consumption indicators
Detergent overdose indication
LED interior bin lighting
Metal program selector with integrated on/off button
I-DOS™: automatic detergent and softener dosing system
4D Wash System: highly effective penetration of water and detergent into fabrics for perfect results
ActiveWater Plus: for extremely efficient use of water, even for small loads of laundry, thanks to automatic load recognition
VarioDrum™ bucket, with a soft side for delicates & intensive for resistant ones
AntiVibration design to reduce vibration and noise
Sound insulation at the base of the washing machine
Check for unbalanced load distribution
AquaSensor: clothes dirtiness sensor
Detects foam on clothes and performs extra rinse for perfect result
Programs
Cotton, Cotton Eco 40-60, Synthetic, Silk, Woolen, Anti-allergic, Pumping, Automatic
Bin Clean (with reminder), Shirts, Dark/Jeans, Memory, Spin, Quick/Mixed
Sports/Microfiber, Rinse, Duvets, Quick 15'/30′
Automatic program: sensors decide on the course of the program and the appropriate dose of detergent
Additional options: Extra rinse, Less creasing, Silent wash, Prewash, Stains, Extra water, Water retention
Dimensions & Weight
Dimensions (HxWxD): 84.8×59.8×63.2 cm