Home Appliances, Washing, Washing Machines
Free-Standing Washing Machine 9 Kg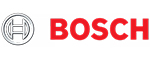 Load Capacity: 9kg
Max Spin speed: 1400rpm
Washing Programs: 17
4D Wash System
€1.095,00
EU New energy efficiency label:

On a scale of energy classes from A to G
European characteristics sheet
Bosch WAV28EH9GR
The ultimate Home Professional washing machine with i-DOS, Home Connect and AntiStain system is the most easy to use and smartest washing machine, which does everything automatically.
● i-DOS ™: automatic, accurate detergent dosing, for perfect results every time. Just fill the detergent dispenser once for many washes
● AntiStain: effectively removes the 16 most common types of stains
● 4D Wash System: thorough penetration of water and detergent into the laundry fabrics, for perfect cleaning results
● Home Connect: home appliances with smart connectivity for an easier everyday life
● Everything automatically adjusts to the needs of your clothes depending on the type of fabric and how dirty it is
See more below.
Free Standing Washing Machine, Load Capacity: 9kg, Max Speed Spinning 1400rpm, Energy Class: A
Free standing Washing Machine,front load
Can be built under the workbench (min.height-85cm)
Washing Programs: 17
Cotton, Cotton Eco 40-60, Synthetic, Silk, Wool, Allergy-free, Pumping, Automatic, Automatic, Bucket Cleaning (with reminder), Shirts, Dark / Jeans, Memory, Spinning, Quick / Mixed, Sporty, / , Fast 15 '/ 30'
Automatic program: sensors decide on the course of the program and the appropriate dose of detergent
Bucket cleaning program with reminder
Touch Settings: Temperature, Spin Speed, i-DOS, Intensive Plus, SpeedPerfect, Remote Start, Add Clothes, Basic Settings, Other Options, Schedule Expiration in 1-24 Hours
Additional options: Extra rinse, Less wrinkle, Silent wash, Prewash, Stains, Extra water, Water retention
AntiStain – removal of 16 difficult stains
Adding clothes – you can add clothes during the wash
Home Connect: Home Connect-Remote access and operation of the device via a smart application on your smartphone or tablet, iService Remote, photovoltaic energy management
Impressive high resolution TFT screen, with text in Greek for easy operation. Program progress indicators, temperature, spin speed, remaining operating time, other options and energy consumption indicator
Weighing during loading. Display of clothes weight on the screen as well as the recommended dose of detergent
Indications of water and energy consumption
Detergent overdose indication
LED bucket interior lighting
Metal Program Selector with integrated on / off key.
Polyphonic audible alerts
Metope with text in Greek
i-DOS ™ – automatic detergent and fabric softener dosing system
4D Wash System: extremely effective penetration of water and detergent in the fabrics for perfect results
EcoSilence Drive – silent and durable inverter motor with 10 year warranty
ActiveWater Plus – for extremely efficient use of water, even in small loads of clothes, it relies on automatic load recognition.
VarioDrum bucket, with soft side for sensitive & intensive for durable
AntiVibration Design to reduce vibration and noise
Sound insulation at the base of the washing machine
Control of unbalanced load distribution
AquaSensor – laundry dirt sensor
Foam identification and removal
AquaStop: Bosch warranty in case of damage to household appliances due to water leakage, for the entire life of the device
Device lock (child safety)
Dimensions (HxWxD): 84.8 cm x 59.8 cm x 63.2 cm
Categories: Free Standing, Laundry Care, Washing Machines