Home Appliances, Washing, Washing Machines
BOSCH WAU28SK9GR Free-Standing Washing Machine 9 Kg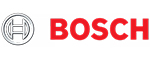 Load Capacity: 9kg
Max Spin speed: 1400rpm
Washing Programs: 14
Large, easy-to-read display of program progress, temperature, spin speed, remaining operating time, and recommended load
i-DOS – automatic self-dosing
€599,00

EU New energy efficiency label:

On a scale of energy classes from A to G
European characteristics sheet
Bosch WAU28SK9GR
The i-DOS washing machine with the intelligent dosing system does everything automatically to always have perfect results.
● i-DOS ™: automatic, accurate detergent dosing, for perfect results every time. Just fill the detergent dispenser once for many washes
● Everything automatically adjusts to the needs of your clothes depending on the type of fabric and how dirty it is
● EcoSilence Drive ™: energy efficient and quiet inverter motor, with a 10-year warranty
● SpeedPerfect: perfectly washed clothes in up to 65% less time
● VarioDrum ™: extremely gentle and efficient washing thanks to the special structure of the bucket
See more below.
Free Standing Washing Machine, Load Capacity: 9kg, Max. Speed Spinning 1400rpm, i-DOS, Energy Class: A+++ (-30%)
Free standing Washing Machine,front load
Can be built under the workbench (min.height-85cm)
Large, easy-to-read display of program progress, temperature, spin speed, remaining operating time, and recommended load
Rotary dial and selector button + Touch Controls
Load Capacity: 9kg
Max.Spin speed: 1400rpm
Noise Level: 48 – 72dB
Energy efficiency rating: A+++ (-30%)
Washing Programs: 14
Cotton, Eco 40-60 Cotton, Colored Cotton, Synthetic, Silk, Woolen, Automatic, Feathers, Bucket Cleaning (with Reminder), Shirts, Dark / Jeans, Spin / Pumping, Quick / Mixed, 30
Automatic program – washing process and dosing are controlled by sensors
Touch key settings: Temperature, Spin speed, i-DOS, SpeedPerfect, Prewash, Laundry, Schedule expiration in 1-24 hours
Bucket cleaning program with reminder
SpeedPerfect – perfectly washed clothes in up to 65% less time
Adding clothes – you can add clothes during the wash
Metope with text in Greek
i-DOS ™ – automatic detergent and fabric softener dosing system
EcoSilence Drive – silent and durable inverter motor with 10 year warranty
ActiveWater ™ Plus – accurate identification of weight & absorbency of clothes and use of the ideal amount of water
VarioDrum bucket, with soft side for sensitive & intensive for durable
AntiVibration Design to reduce vibration and noise
Control of unbalanced load distribution
AquaSensor – laundry dirt sensor
Foam identification and removal
Self-cleaning detergent case
Multiple protection against leaks
Device lock (child safety)
Dimensions: H x W x D = 845 x 600 x 633 mm
Categories: Free Standing, Laundry Care, Washing Machines