Home Appliances, Washing, Washing Machines
BOSCH Washing Machine 9Kg 1400rpm A+++ White WAW28740EU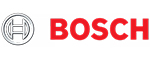 Rated 5.00 out of 5 based on

23

customer ratings
Top washing machine with ActiveOxygen: Perfect hygiene, even at 20 ° C.
ActiveOxygen ™: Gentle washing and at the same time high hygiene, even at 20 ° C.
Refresh ActiveOxygen: freshens your clothes from odors without washing in just 45 minutes.
EcoSilence Drive ™: energy efficient and quiet inverter motor, with a 10-year warranty.
AllergyPlus: specially designed for the needs of people suffering from allergies and sensitive skin.
SpeedPerfect: Perfectly washed clothes in up to 65% less time.
€915,00

Type:
Load Capacity:
Spin Speed:
Energy Class:
Energy Consumption:
Energy consumption of the standard 60 °C cotton programme 0.92 kwh at full load and 0.6 kwh at partial load and of the standard 40°C cotton programme 0.42 kwh at partial load
Water Consumption:
Water consumption 11220 litres per year, based on 220 standard washing cycles for cotton programmes at 60°C and 40°C at full and partial load. Actual water consumption will depend on how the appliance is used.
Noise Level:
48dB washing, 72dB spinning
Overview:
The premium washing machine with ActiveOxygen: Perfect purity for sensitive clothes at low washtemperatures.
ActiveOxygen™ at a fingertip: Hygienically clean results for sensitive clothes at low washing temperatures.
VarioDrum: especially gentle and efficient washing thanks to a unique drum structure
Noise Level 48dB/72dB: washes and spins extraordinarily quiet.
Very easy operation thanks to large LED-Display and illuminated control dial with integrated On/Off mode
EcoSilence Drive™: extremely energy-efficient and quiet in operation with an especially long life.
Features:
Engine power and consumption:
Rated capacity: 9 kg
Energy Efficiency Class: A+++
Energy consumption 152 kWh per year, based on 220 standard washing cycles for cotton programmes at 60°C and 40°C at full and partial load, and the consumption of the low power modes. Actual energy consumption will depend on how the appliance is used.
30% more economical (152kWh/year) than the standard value (217 kWh/year) of energy efficiency class A+++ in category 9 kg according to the EU-order 1061/2010
Energy consumption of the standard 60 °C cotton programme 0.92 kwh at full load and 0.6 kwh at partial load and of the standard 40 °C cotton programme 0.42 kwh at partial load
weighted power consumption off-mode / left-on mode: 0.12 W / 0.43 W
Water consumption 11220 litres per year, based on 220
standard washing cycles for cotton programmes at 60°C and 40°C at full and partial load. Actual water consumption will depend on how the appliance is used.
spin-drying efficiency class: B
max. spin speed: 1400 rpm
max. remaining moisture: 53 %
Indication that cotton 60° Eco and cotton Eco 40° are the standard washing programmes to which the information in the label and the fiche relates, that these programmes are suitable to clean normally soiled cotton laundry and that they are the most efficient programmes in terms of combined energy and water consumption. The actual temperature may vary with this combination from the specified program temperature. Washing times will be extended for the benefit of lower energy consumption. Washing effect A is always guaranteed in the process.
Programme time of the standard 60 °C cotton programme 275 min at full load and 270 min at partial load and of the standard 40 °C cotton programme 270 min at partial load
Duration of the left-on mode: 15 min
Noise level washing in standard 60° cotton programme at full load in dB (A) re 1 pW: 48
Noise level spinning at standard 60°C cotton programme at full loading in dB (A) re 1 pW: 72
Programmes:
Special programmes: night wash, shirts/blouses, sportswear, quick 15′, quick/mixture, allergy plus, Drum Clean (with reminder), ActiveOxygen Refresh, wool, delicates/silk
Options:
ActiveOxygen: Hygienically clean results for sensitive clothes at low washing temperatures – at your fingertip
VarioPerfect: time- or energy optimized programs with perfect wash performance
TouchControl buttons: Prewash, Rinse plus, Reduced
Ironing, Spin speed reduction, Start delay, Temperature, SpeedPerfect, EcoPerfect, start/pause with reload function, ActiveOxygen activation und 24 h Start delay
Comfort and safety:
XXL Drum volume: 65 l
Drum interior light: LED
VarioDrum: gentle and efficient washing
DrumClean with reminder function
32 cm porthole, chrome, blackgrey with 171° opening door
Comfort lock
Reload function / pause function
EcoSilence Drive: quiet motor with long lifetime
AntiVibration Design: more stability and quietness
Sound insulation by bottom cover
Flow sensor for optimal wateruse
ActiveWater™Plus: resource gentle watermanagement
AquaStop with guarantee
Consumption Indication: Information about energy and water consumption control dial with integrated On-/Offmode
Large LED-Display for programme status indication,Temperature selection, max. spin speed, remaining time and 24 h end time delay, ActiveOxygen activation and consumption indication
Foam detection system
Unbalanced load detection
Childproof
Buzzer
Continuous automatic load adjustment system
Self cleaning detergent drawer
Divider for Liquid Detergent
Technical information:
Dimensions (H x W x D): 84.5 cm x 60.0 cm x 59.0 cm
slide-under at height of 85 cm
Technical Specifications:
Built-in / Free-standing : Free-standing
Door hinge : Left
Color / Material body : White
Length electrical supply cord (cm) : 175
Height for building under : 850.00
Height of the product (mm) : 845
Dimensions of the product (mm) : 845 x 600 x 590
Wheels : No
Net weight (kg) : 74.0
Drum volume (l) : 65
Main colour of product : White
Door Frame : chrome, blackgray
Color Buttons : chrome, white
Color Dial : chrome
Noise level washing (dB(A) re 1 pW) : 48
Connection Rating (W) : 2300
Current (A) : 10
Voltage (V) : 220-240
Frequency (Hz) : 50
Cord Included : No
Plug type : Gardy plug w/ earthing
Length of drain hose (in) : 59.05
Length of supply hose (in) : 59.05
Appliance Dimensions (h x w x d) (inches) : x x
Dimensions of the packed product (in) : 34.44 x 25.98 x 27.16
Net weight (lbs) : 164
Gross weight (lbs) : 166
Length of drain hose : 150.00
Length of supply hose : 150.00
Gross weight (kg) : 75.0
Connection Rating (W) : 2300
Current (A) : 10
Voltage (V) : 220-240
Frequency (Hz) : 50
Approval certificates : CE, VDE
Water protection system : Aquastop
Number of Options : 12
Spin speed options : Variable
Internal water heater included : No
Digital countdown indicator : Yes
Drying progress indicator : LED-display
Dimensions (H x W x D):
| | |
| --- | --- |
| Energy Class WM | Class A+++ |
| Capacity (kg) | 9 kg |
| Colors WM | White |
| Rotations per minute | 1400 |