Home Appliances, Washing, Washing Machines
BOSCH WAN28281GR Series 4 Front loading washing machine 8 kg 1400 rpm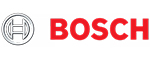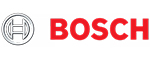 EcoSilence Drive™: 

silent and energy-efficient motor, with 10-year warranty.




Hygiene Plus: 

hygiene and cleanliness with a program that effectively kills germs even at 40°C.

 

SpeedPerfect: 

spotless clothes in up to 65% less time* 

3

 .



 

ActiveWater™Plus: 

reduces water consumption and costs, thanks to automatic recognition of the weight and type of laundry.

 

AntiVibration™ Design: 

extremely stable and quiet thanks to the special anti-vibration design of the side walls.
Compare
€559,00
EU New energy efficiency label:

On a scale of energy classes from A to G
European characteristics sheet
Specifications
Free standing Washing Machine,front load
Can be built under the workbench (min.height-85cm)
Large display for programme progress indication, spin speed, remaining time,24 hour end time delay and load recommendation
Touch control buttons:Ready in,SpeedPerfect,start/pause with reload function,Spin speed reduction
Special programmes: Rinse,Mixed Load,Super Quick 15/30,Handwash/Wool,Delicates 30°C
Safeguard monitoring system adjusts load distribution and programme settings to protect clothes
Load Capacity: 7kg
Max Spin speed: 1400rpm
Washing Programmes: 11
Energy efficiency rating: D
SpeedPerfect: perfectly clean in up to 65% less time.
Reload function: Be flexible in adding laundry items even after start of the wash cycle.
EcoSilence drive with 10 year warranty
AntiVibration Design – for more stability and quietness
3D AquaSpa wash system with cascade for faster water penetration
Multiple Water Protection
Foam detection system
Divider for Liquid Detergent
Child lock
Buzzer to indicate the end of cycle
Dimensions: H x W x D = 848 x 600 x 618 mm