Home Appliances, Washing, Washing Machines
BOSCH WAN28259GR Series 4 Front loading washing machine 9 kg 1400 rpm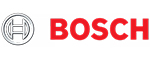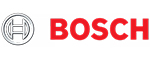 EcoSilence Drive™: 

silent and energy-efficient motor, with 10-year warranty.



 

Anti-allergic Program: 

designed for people who have sensitive skin and suffer from allergies. 

3



 

SpeedPerfect: 

spotless clothes in up to 65% less time* 

4

 .



 

VarioDrum™: 

extremely gentle and efficient washing thanks to the special structure of the drum.



 

ActiveWater™Plus: 

reduces water consumption and costs, thanks to automatic recognition of the weight and type of laundry.
Compare
€619,00
EU New energy efficiency label:

On a scale of energy classes from A to G
European characteristics sheet
Specifications
Maximum spin speed: 1400 rpm
General characteristics
VarioDrum™: Extremely gentle and efficient washing thanks to the special drum structure
EcoSilence Drive™: Silent and energy efficient motor
Anti-Allergy Program: Designed for people who have sensitive skin and suffer from allergies
SpeedPerfect: Spotlessly clean clothes in up to 65% less time
Dimensions & Weight
Dimensions (HxWxD): 84.8×59.8×63.2 cm