Home Appliances, Washing, Washing Machines
BOSCH WAN28151GB Series 4 Freestanding Washing machine, front loader 8 kg 1400 rpm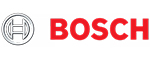 EcoSilence Drive™:

extremely energy-efficient and quiet in operation with a 10-year warranty.
 

SpeedPerfect:

perfectly clean in up to 65% less time.
Easy-to-use LED display with touch control and many additional functions like start delay and remaining time.
 

Dark Colours:

Programme for gentle cleaning of dark-coloured laundry, such as jeans.
 

Reload function:

 allows you to add forgotten items of any size while washing.
€499,00
EU New energy efficiency label:

On a scale of energy classes from A to G
European characteristics sheet
Technical Specifications
Maximum spin speed: 1400 rpm
Energy consumption per 100 wash cycles: 63 kWh
Water consumption per wash cycle: 48 lt
Noise levels: 74 dB (A) re 1 pW
Noise efficiency class: B
Spin performance class: Β
General Specifications
ActiveWater Plus: for highly efficient use of water even with small loads thanks to automatic load detection
Fully electronic control dial for all wash and special programmes
SpeedPerfect: perfectly clean in up to 65% less time
AntiVibration Design: for more stability and quietness
Large display for programme progress indication, spin speed, remaining time, 24 hour end time delay and load recommendation
Divider for Liquid Detergent
Dimensions & Weight
Dimensions (HxWxD): 84.8×59.8×55 cm