Home Appliances, Washing, Washing Machines
BOSCH WAN24217GR Series 4 Front loading Washing Machine 7 kg 1200 rpm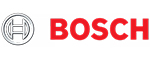 EcoSilence Drive™: 

silent and energy-efficient motor, with 10-year warranty.

 

SpeedPerfect: 

spotless clothes in up to 65% less time*.

LED display, easy to use with touch buttons and many additional options, such as remaining time display and start delay.

Dark/Jeans: 

gentle wash for Jeans and other dark fabrics.

 

Add Clothes feature: 

forgot an item of clothing to wash? Easily add it to the washing machine, even if it has already started.
€460,00
EU New energy efficiency label:

On a scale of energy classes from A to G
European characteristics sheet
Free Standing Washing Machine, Load Capacity: 7kg, Max Speed Spinning 1200rpm, Energy Class: D
Free standing Washing Machine,front load
Can be built under the workbench (min.height-85cm)
Large display with indications of temperature, spin speed, remaining operating time and recommended load.
SoftDial program selector
Program end beep
Metope with text in Greek
Washing Programmes: 15
Energy efficiency rating: D
EcoSilence Drive – silent and durable inverter motor with 10 year warranty
3D-WaterFlow – 3D water spray, for quick wetting and protection of clothes
ActiveWater Plus – for extremely efficient use of water, even in small loads of clothes, it relies on automatic load recognition.
AntiVibration Design to reduce vibration and noise
Control of unbalanced load distribution
Foam identification and removal
Accessory for liquid detergents in the case
Multiple protection against leaks
Device lock (child safety)
Dimensions: H x W x D = 850 x 600 x 600 mm