Home Appliances, Washing, Washing Machines
BOSCH WAL28RH2GR Series 6 Front loading washing machine 10 kg 1400 rpm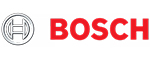 AntiStain: 

effectively removes the four most common stains.



 

Home Connect: 

home appliances with smart connectivity for easier everyday life.



 

EcoSilence Drive™: 

silent and energy-efficient motor, with 10-year warranty.



 

Anti-allergic Program: 

designed for people who have sensitive skin and suffer from allergies. 

3

 

SpeedPerfect: 

spotless clothes in up to 65% less time* 

4

 .
€799,00
EU New energy efficiency label:

On a scale of energy classes from A to G
European characteristics sheet
Specifications
 Maximum spin speed 1400 rpm

 Washing capacity (kg) 9 kg

 Appliance type Washing machine

 Loading Front loading

 Construction Free

 Noise level (squealing) 70 dB
Programs
 Number of programs 18

 Automatic programs Automatic program: sensors decide on the course of the program and the appropriate dose of detergent

 Programs Cotton, Cotton Eco 40-60, Synthetic, Silk, Woolen, Anti-allergic, Pump, Automatic, Drum Clean (with reminder), Shirts, Dark/Jeans, Memory, Spin, Quick/Mixed, Sports/Microfiber, Rinse, Quilts, Fast 15'/30′

 Steam function Yes

 Silent technology No

 Quick wash Yes

 Silent technology No
Display/control
 Special Home Connect control features: Remote access and control of the device via a smart app on your smartphone or tablet, iService Remote, photovoltaic energy management, high-resolution TFT screen, with text in Greek for easy operation, Program progress indicators, temperature, spin speed , remaining operating time, other options and energy consumption indicator, Weighing during loading: Display of laundry weight on the screen as well as the recommended detergent dosage, Water and energy consumption indicators, Excessive detergent dosage indicator, Metal program selector with integrated on/off button, Polyphonic sound notifications, Metopi with text in Greek

 Screen Has

 Program end signal Audible
Equipment
 Connectivity type Home Connect

 Automatic weighing Yes

 Special features i-DOS™ automatic detergent and softener dosing system, 4D Wash System: highly effective penetration of water and detergent into fabrics for perfect results, VarioDrum™ Bucket, with a soft side for sensitive & intensive for resistant, AntiStain: effectively removes 16 most common types of stains, Adding clothes during washing

 Foam detection Yes

 Child lock Yes

 LED interior lighting

 WiFi Yes

 Safety features EcoSilence Drive: quiet and durable inverter motor with 10-year warranty, ActiveWater Plus: for extremely efficient use of water, even for small loads of laundry, benefits from automatic load recognition, AntiVibration Design to reduce vibrations and noise, Soundproofing at the base washing machine, Control of unbalanced load distribution, AquaSensor – sensor of laundry dirtiness, Foam detection and removal, AquaStop: Bosch warranty in case of damage to the household appliance due to water leakage, for the entire life of the appliance
Energy consumption data
 Spin class B

 Manufacturer BOSCH

 Energy class C

 Annual energy consumption 48 kWh

 Noise levels (washing + spinning) 70

 Built-in device No

 Labeling requirement Energy efficiency

 Generic Energy Class EU 1

 Product class energy consumption Household Washing Machines

 EU Official Energy Scale A to G
General characteristics
 HomeProfessional series

 Dimensions (W/H/D) 59.8 cm x 84.8 cm x 63.2 cm

 Color White

 Height 84.8

 Width 59.8

 Depth 63.2

 Weight 82.3 kg

 Manufacturer's warranty 2 Years

 Warranty features 2 Years and 10 Years on the motor

 Manufacturer number WAL28RH2GR
Electric power feed
 Input voltage 220-240 V

 Frequency 50 Hz