Built In, Built-in Cooking, Ovens
BOSCH VBC5580S0 Series 6 Built-in Oven 90 x 48 cm INOX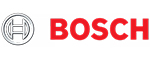 HotAir: perfect results thanks to the excellent heat distribution on 2 levels at the same time.
LCD screen: ease of use thanks to additional functions, temperature display and recommended temperature.
Submersible switches: For ease of cleaning the front.
Catalytic surfaces: almost no cleaning required thanks to a special coating on the back and side walls that automatically absorbs dirt.
 

Independent 1-level telescopic mechanism: 

can be placed on any baking level.
€1.599,00

Specifications
Oven Capacity: 85ltrs
Cooking functions: 10
Temperature range 50 ° C – 280 ° C
Rotary dials with turn and push functions
Centralized Bar Handle
LCD digital display screen
Electronic time and timer
Catalytic surfaces for easy cleaning
Independent VarioClip 1-level telescopic mechanism
Oven Lighting
Child safety lock
Energy efficiency rating: A+