Built In, Dish Washer, Dish Washers Built-in, Home Appliances, Washing, Washing Built-in
BOSCH SPV4HKX33E Series 4 Fully Integrated dishwasher 45 cm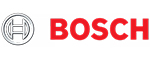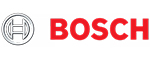 ExtraDry: 

enhanced drying for a better result, even on the most demanding dishes.



 

ActiveWater technology: 

less water, less energy, more performance.



 

Home Connect: 

Bosch home appliances with intelligent connectivity for even more convenience in your everyday life.

 

"Favorite" mode: 

Choose your own, unique program based on your needs, with the push of just one button.



 

AquaStop: 

Bosch guarantee, for the entire lifetime of the household appliance 1 , in case of damage to the household appliance due to water leakage.
Compare
€719,00
EU New energy efficiency label:
On a scale of energy classes from A to G
European characteristics sheet
General characteristics
Plenty of tableware9 pcs.
Type of washing machineBuilt-in
Features & Programs
Number of programs6
Fast programIt has
Program for delicate dishesIt has
Eco modeIt has
Possibility of half washingHas no
Adjustable basketsIt has
FurthermoreWater Vapor Protection Sheet / Salt Filling Funnel
Automatic Functions
Automatic dosing systemIt has
Automatic load identificationIt has
Aqua sensorIt has
Aqua stopIt has
Detergent identificationIt has
Indications & Handling
Visible control panelIt has
Fully electronic operationIt has
Default start 1-24 hoursIt has
Smart Functions
ConnectivityIt has
Connectivity typeHome Connect
Performance & Consumption
MotorInverter
Energy classE
Annual consumption220 kwh
Annual water consumption2,380 l/year
Noise level48dB
Dimensions & Weight
Dimensions (H x W x D)81.50cm x 45cm x 55cm
Built-in (H × W × D)81.50cm x 45cm x 55cm
Weight29,600 kg