Dish Washer, Home Appliances, Washing
BOSCH SPS2HKI59E Series 2 Freestanding Dishwasher 45 cm Inox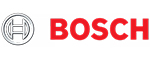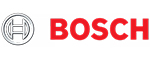 ExtraDry: 

enhanced drying for a better result, even on the most demanding dishes.
 

Home Connect: 

Bosch home appliances with intelligent connectivity for even more convenience in your everyday life.
 

"Favorite" mode: 

Choose your own, unique program based on your needs, with the push of just one button.
Digital display showing remaining program time and other information, such as for adding salt.
 

AquaStop: 

Bosch guarantee, for the entire lifetime of the household appliance*, in case of damage to the household appliance due to water leakage.
Compare
€699,00
EU New energy efficiency label:
On a scale of energy classes from A to G
European characteristics sheet
Specifications
Load Capacity: 9 place settings
6 programs: Economy 50 °C, Automatic 45-65 °C, Intensive 70 °C, 1 hour 65 °C, Quiet 50 °C, Prewash
3 special functions: RemoteStart – remote start, ExtraDry – additional drying, SpeedPerfect+ (on demand) – reduction of washing time at any time
Save favorite program
Laundry care program
Energy Rating: E
Electronic delay timer: 1-24 hours
ExtraDry: enhanced drying for a better result, even on the most demanding dishes
Home Connect: with intelligent connectivity for even more convenience in your everyday life
 "Favorite" mode: Choose your own, unique program based on your needs, with the push of just one button
Aqua-Sensor, Load-Sensor
Auto 3in1 – automatic identification of all detergents (liquid, powder, tablets)
GlassProtect – glass protection system
DosageAssist – controlled dissolution of tablets
Heat exchanger – energy saving, protection of utensils & better drying
AquaStop: Bosch warranty in case of damage to household appliances due to water leakage, for the entire life of the device
For children: Lock programs
Dimensions: HxWxD = 84,5 x 45 x 60 cm