Built In, Dish Washer, Dish Washers Built-in, Home Appliances, Washing, Washing Built-in
BOSCH SPI6EMS23E Series 6 Semi Integrated Dishwasher with visible front INOX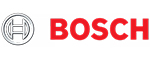 EfficientDry: 

even better drying results thanks to the automatic opening of the washing machine door.
 

VarioDrawer Pro: 

additional drawer for small utensils. Visibly more flexibility and optimal use of available space.
 

Rackmatic system: 

The height of the upper basket can be easily adjusted by up to 5 cm.
Silence Plus: impressively quiet washing operation, with only 44 dB
 

Home Connect: 

Bosch home appliances with intelligent connectivity for even more convenience in your everyday life.
€1.075,00
EU New energy efficiency label:

On a scale of energy classes from A to G
European characteristics sheet
Generally
Built-in / Freestanding: Built-in device
Installation type: Built-in with front
Color / Material of handling area: Gray
Possibility of door lining: Not available
Adjustable base (apron): Horizontally and vertically
Airborne acoustic noise emissions; 44 dB(A) re 1 pW
Airborne acoustic noise emission class; B
Water consumption in liters per wash cycle, in the Eco program: 9.5 l
Program duration: 3:30 a.m
Energy consumption per 100 wash cycles, in the Eco program: 67 kWh
Maximum number of dishes: 10
List of programs: Delicate, Quick L, Automatic 45-65°C, Quick 45°C, Intensive, Night Program, Economy, Personalized Program
Additional operating options: EfficientDry, IntensiveZone – intensive wash zone, Machine Care, RemoteStart – remote start, Vario Speed ​​Plus
Drying system: Residual heat and automatic door opening
3º loading level: Vario Drawer Pro cutlery drawer
Height adjustable upper basket; Yes
Included accessories; Protection against water vapour
Dimensions
Product dimensions (H x W x D): 815 x 448 x 573 mm
Depth with door open at 90 degrees: 1,150 mm
Maximum installation height: 875 mm
Minimum installation width: 450 mm
Maximum installation width: 458 mm
Installation depth; 550 mm
Net weight: 31.9 kg
Functions for easy use
Drying progress indicator light: Water inlet, Remaining time indicator, outside the device, Status display
Door opening without handles: No
Display information on the floor: No
Program progress indication through a light indicator on the side of the device: No
Interior lighting/Interior lighting: Yes
Color selectable lighting/Color selectable interior lighting: No
Cleaning & Sensoric technology
Detergent type identification: Yes
Connectivity
Home Connect features: Remote access and control
Standby/Network Power Consumption: For instructions on turning off WiFi, please refer to the user manual.: 2.0W
Auto Standby/Network Time: 2.0 min
Security
Child safety lock: Electronic lock