Built In, Dish Washer, Dish Washers Built-in, Washing, Washing Built-in
BOSCH SMV6ZDX49E Series 6 Fully Integrated Dishwasher 60 cm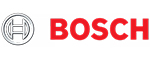 PerfectDry: 

perfect drying results with less energy consumption*, even for dishes that are difficult to dry.
 

Max Flex baskets: 

they offer you flexibility and safety in placing your dishes and they roll particularly easily and smoothly.
 

3rd basket Extra Space: 

extra drawer for small utensils for more options.
 

Silence Plus: 

extremely quiet washing operation, with only 42 dB.
 

Home Connect: 

Bosch home appliances with intelligent connectivity for even more convenience in your everyday life.
€1.299,00
EU New energy efficiency label:

On a scale of energy classes from A to G
European characteristics sheet
Technical Specifications
Energy consumption per 100 wash cycles: 74 kWh
Water consumption per wash cycle: 9.5 lt
Noise levels: 42 dB (A) re 1 pW
Noise levels (silent program): 40 (A) re 1 pW
Zeolith®: perfect drying, with energy saving
EcoSilence Drive: silent and durable inverter motor
General Specifications
Home Connect: remote access and operation
TouchControl: metal touch pad
EmotionLight: cabin lighting
TimeLight: view multiple information on the floor
Control buttons on the top of the door
Aqua-Sensor: a dirt sensor and a load sensor
Auto 3in1: automatic identification of all detergents (liquid, powder, tablets)
GlassProtect: glass protection system
DosageAssist: controlled dissolution of tablets
Self cleaning three level filter
Water vapor protection plate
Programs
8 Programs: Economy 50 ° C, Automatic 45-65 ° C, Intensive 70 ° C, Short (1:30) 60 ° C, Fast 45 ° C, Glasses 40 ° C, Silent 50 ° C, Prewash
4 Special Features: RemoteStart, ExtraDry, IntensiveZone: zonal wash, SpeedPerfect + (on demand): reduce wash time at any time
Default start time 1-24 hours
Equipment
Max Flex basket system, with flexible elements in red color
Extra Space Basket: 3rd basket, for extra available space
Removable shelf for knives in the 3rd basket
Rackmatic: height adjustment of upper basket in 2 levels, even with full load
Easy Slide sliding system in the upper basket
Extra Clean intensive cleaning zone in the upper basket
Colored non-slip tapes in the upper basket
2 Folding dish rack elements in the upper basket
2 Shelves for cups with silicone lining in the upper basket
Easy sliding wheels in the lower basket (and in the 3rd loading level)
Stop mechanism in the lower basket to prevent derailment
6 Folding dish rack elements in the lower basket
2 Shelves for cups in the lower basket
Movable cutlery case in the lower basket
Dimensions & Weight
Dimensions (HxWxD): 81.5×59.8×55 cm