Dish Washer, Dish Washers Built-in, Home Appliances, Washing, Washing Built-in
BOSCH SMV4HVX33E Series 4 Fully Integrated dishwasher 60 cm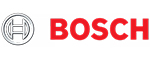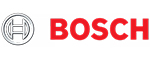 ExtraDry: 

enhanced drying for a better result, even on the most demanding utensils.
VarioFlex and 3rd drawer VarioDrawer: multiple basket adjustment possibilities for even greater flexibility and capacity at every level.
 

VarioDrawer: 

The VarioDrawer telescopic drawer offers a third loading level in dishwashers.
 

Rackmatic system: 

The height of the upper basket can be easily adjusted by up to 5 cm.
 

Optional "Silence" function: 

Reduce the washing noise for up to 30 minutes, whenever you want, simply via the Home Connect app.
Compare
€835,00
EU New energy efficiency label:

On a scale of energy classes from A to G
European characteristics sheet
Specifications
Energy consumption per 100 wash cycles: 84 kWh
Water consumption per wash cycle: 9.5 liters
Noise levels: 46 dB(A) re 1 pW
Noise levels (quiet program): 44 (A) re 1 pW
Airborne acoustic noise emissions category: C
General characteristics
Home Connect: remote access and control
Control buttons on the top of the door
InfoLight: indication of program progress through a light dot on the floor
EcoSilence Drive: silent and durable inverter motor
Aqua Sensor: dirt sensor and a load identification sensor
Auto 3in1: automatic recognition of all detergents (liquid, powder, tablets)
GlassProtect: glassware protection system
DosageAssist: controlled dissolution of tablets
Three-level self-cleaning filter
Protection against water vapour
Programs
6 Programs: Economy 50 °C, Automatic 45-65 °C, Intensive 70 °C, 1 hour 65 °C, Silent 50 °C, Prewash
4 Special functions: RemoteStart: remote start, ExtraDry: additional drying, HalfLoad: half load, SpeedPerfect+ (on demand): reduction of washing time at any time
Silence on demand (via app)
Default start time: 1-24 hours
Basket equipment
VarioDrawer: cutlery drawer
Rackmatic: upper basket height adjustment in 3 levels, even with full load
2 Collapsible plate holder elements in the upper basket
2 Cup shelves in the upper basket
Easy-glide wheels on the bottom basket
Stop mechanism on the lower basket to prevent derailment
4 Collapsible plate holder elements in the lower basket
Dimensions & Weight
Dimensions (HxWxD): 81.5×59.8×55 cm