Dish Washer, Washing
BOSCH SMS4HTI33E Free Standing Dish Washer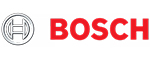 Load Capacity: 12 place settings
6 Washing programs / 4 temperatures
4 special functions: RemoteStart, ExtraDry, HalfLoad, SpeedPerfect
LED Display
Home Connect
Color: Inox
€579,00
EU New energy efficiency label:

On a scale of energy classes from A to G
European characteristics sheet
Flexible loading and smart remote control of your dishwasher via the Home Connect app.
ExtraDry: enhanced drying for best results, even on the most demanding utensils.
VarioFlex basket system: even more flexibility in arranging the baskets, saving more space for your utensils.
Optional "Silence" function: Reduce washing noise for up to 30 minutes at any time, simply through the Home Connect app.
Home Connect: home appliances with smart connectivity from Bosch for an easier everyday life.
"Favorite" function: Choose your own, unique program based on your needs, with the push of a button
See more below.
---
Technical Data
Energy Efficiency Class (Regulation (EU) 2017/1369): D
Energy Consumption for 100 cycles Eco Programme (EU
2017/1369): 82
Maximum number of place settings (EU 2017/1369): 12
The water consumption of the eco programme in liters per cycle
(EU 2017/1369): 9.5
Programme duration (EU 2017/1369): 5:20
Airborne acoustical noise emissions (EU 2017/1369): 46
Airborne acoustical noise emission class (EU 2017/1369): C
Cleaning performance: A
Water consumption (l): 9.5
Total annual energy consumption (kWh) 220 days: 198
Total annual water consumption (l) 220 days: 2090
Built-in / Free-standing: Free-standing
Removable top: Yes
Door panel options: Not possible
Height of removable worktop (mm): 30
Height of the product (mm): 845
Adjustable feet: Yes – all
Maximum adjustability feet (mm): 20
Net weight (kg): 47.923
Gross weight (kg): 49.2
Connection Rating (W): 2400
Current (A): 10
Voltage (V): 220-240
Frequency (Hz): 50; 60
Length electrical supply cord (cm): 175
Plug type: Gardy plug w/ earthing
Length inlet hose (cm): 165
Length outlet hose (cm): 190
Hidden heating element: Yes
Water protection system description: Triple water protection
24h
Child saftety devices: Electr. lock panel
Water softener: Yes
Top basket type: mid
Adjustable upper basket: Rackmatic 3-stage
Bottom basket type: mid
3rd Rack: None
Cutlery Basket: Standard
Optional accessories: SGZ0IC00,
SGZ1010, SMZ1051EU, SMZ2014, SMZ5001, SMZ5300
Included accessories 2: no
Number of place settings: 12
Color / Material panel: Stainless steel colour, lacqu.
Color / Material body: Stainless steel, lacquered
Color / Material top: Stainless steel colour, lacqu.
Dimensions of the product (HxWxD): 845 x 600 x 600
Dimensions of the packed product (HxWxD) (mm):
885 x 670 x 660
| | |
| --- | --- |
| Energy Label | Class A |
| Colors | Inox |
| Place Settings | 12 place capacity |
| Connectivity | Wi-Fi |
| Energy Class New | D |