Dish Washer
Bosch SMS4HDI52E DishWasher Inox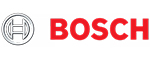 Capacity(sets): 13
Programmes: 6
ExtraDry
Silence Plus
HomeConnect
€749,00
EU New energy efficiency label:

On a scale of energy classes from A to G
European characteristics sheet
Bosch SMS4HDI52E 60cm width, 13 setting sets in Inox Color. Features EcoSilence Drive – silent and durable inverter motor and aquaStop with lifetime warranty and 4 special functions, one of which is SpeedPerfect+ which allows you to reduce the time at any time through the HomeConnect application.
---
Highlights
Max Flex baskets: offer you flexibility and safety in the placement of your dishes and flow very easily and smoothly.
Third Extra Space basket: this is an extra basket at the top of the washing machine, which provides more space for the smaller items in your kitchen.
ExtraDry: extra drying option for difficult-to-dry loads
Silence Plus: pleasantly quiet at 44dB
Home Connect: home appliances with smart connectivity from Bosch for an easier everyday life
Programs and Special Functions
6 programs: Eco 50 °C | Auto 45-65 °C | Intensive 70 °C | 1 hour 65 °C | Silence 50 °C | PreWash
Favourite program
Laundry care program
4 special functions: RemoteStart, ExtraDry, HalfLoad, SpeedPerfect +
Silence on demand (via application)
Default start time 1-24 hours
Additional Features
Remaining program time display
Removable shelf for knives in the 3rd basket
Rackmatic – upper basket height adjustment in 2 levels, even with full load
Easy Slide sliding system in the upper basket
Extra Clean intensive cleaning zone in the upper basket
Colored non-slip tapes in the upper basket
2 folding dish rack elements in the upper basket
2 shelves for cups with silicone lining in the upper basket
6 folding dish rack items in the bottom basket
2 shelves for cups in the lower basket
Movable cutlery case in the lower basket
Aqua-Sensor – dirt sensor, Load-Sensor – load sensor
Auto 3in1 – automatic identification of all detergents (liquid, powder, tablets)
GlassProtect – glass protection system
DosageAssist – controlled dissolution of tablets
Heat exchanger – energy saving, protection of utensils & better drying
Self-cleaning three-level filter
AquaStop: Bosch warranty in case of damage to household appliances due to water leakage, for the entire life of the device. *
Child Lock