Built In, Dish Washer, Dish Washers Built-in, Home Appliances, Washing, Washing Built-in
BOSCH SMI4HVS33E Series 4 Semi Integrated dishwasher with visible front 60 cm STAINLESS STEEL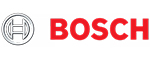 ExtraDry: 

enhanced drying for a better result, even on the most demanding dishes.



 

ActiveWater technology: 

less water, less energy, more performance.




VarioFlex and 3rd drawer VarioDrawer: 

multiple basket adjustment possibilities for even greater flexibility and capacity at every level.

 

VarioDrawer: 

The VarioDrawer telescopic drawer offers a third loading level in dishwashers.



 

Rackmatic system: 

The height of the upper basket can be easily adjusted by up to 5 cm.
€899,00
EU New energy efficiency label:

On a scale of energy classes from A to G
European characteristics sheet
Specifications
Energy consumption per 100 wash cycles, in the Eco program: 84 kWh
Water consumption per wash cycle in the Eco program: 9.5 liters
Noise levels: 46 dB(A) re 1 pW
General characteristics
Drying progress indicator: Water inlet, Remaining time indicator, outside the device
Detergent type identification
Home Connect: Remote access and control
Drying system: Heat exchanger
Programs
Quick L, Automatic 45-65°C, Intensive, Night 50°C, Economy, Personalized program
Additional operating options: Extra dry, HalfLoad – half load, Machine Care, RemoteStart – remote start, Vario Speed ​​Plus
Equipment
3rd loading level: Vario Drawer cutlery drawer
Included accessories: Water vapor barrier
Height-adjustable upper basket
Dimensions & Weight
Dimensions (HxWxD): 81.5×59.8×57.3 cm