Built In, Dish Washer, Dish Washers Built-in, Home Appliances, Washing, Washing Built-in
BOSCH SMI4HTW31E Series 4 Semi Integrated Dishwasher with visible front 60 cm White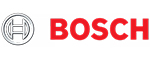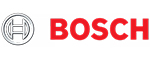 ExtraDry: 

enhanced drying for a better result, even on the most demanding dishes.
VarioFlex basket system: even greater flexibility of setting the baskets, gaining more space for your utensils.
 

Rackmatic system: 

The height of the upper basket can be easily adjusted by up to 5 cm.
 

Home Connect: 

Bosch home appliances with intelligent connectivity for even more convenience in your everyday life.
 

"Favorite" mode: 

Choose your own, unique program based on your needs, with the push of just one button.
Compare
€849,00
EU New energy efficiency label:
On a scale of energy classes from A to G
European characteristics sheet
Programs & special functions
6 programs: Economy 50°C, Automatic 45-65°C, Intensive 70°C, 1 hour 65°C, Silent 50°C, Prewash
Washing machine care program
4 special functions:
RemoteStart: remote start
ExtraDry: additional drying
HalfLoad: half load
SpeedPerfect+ (on demand): reduce wash time at any time
Silence on demand (via app)
Default start time 1-24 hours
Device displays & operation
Home Connect: remote access and operation
Basket equipment
VarioFlex basket system
Rackmatic: upper basket height adjustment in 3 levels, even with full load
2 folding plate dividers in the upper basket
2 cup shelves in the upper basket
Easy-glide wheels in the lower basket
Stop mechanism in the lower basket to prevent derailment
4 folding plate dividers in the lower basket
Movable cutlery holder in the lower basket
Technology & safety
EcoSilence Drive: quiet and durable inverter motor
AquaSensor: dirtiness sensor
LoadSensor: load recognition sensor
Auto 3in1: automatic recognition of all types of detergent (liquid, powder, tablets)
GlassProtect: glassware protection system
DosageAssist: controlled dissolution of the tablets
Heat exchanger: energy saving, protection of dishes and better drying
Self-cleaning three-level filter
AquaStop: Bosch guarantee in case of damage to the household appliance due to water leakage. Valid for the lifetime of the device5
Child safety lock