Dish Washer, Home Appliances, Washing
BOSCH SKS62E38EU Series 4 Desktop Dishwasher 55 cm Inox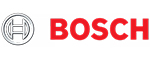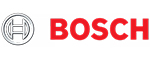 ExtraDry: 

enhanced drying for a better result, even on the most demanding dishes.
 

Glasses 40°C: 

gentle cleaning for your delicate glassware.
Digital display showing remaining program time and other information, such as for adding salt.
 

AquaStop: 

Bosch guarantee, for the entire lifetime of the household appliance*, in case of damage to the household appliance due to water leakage.
 

ActiveWater technology: 

less water, less energy, more performance.
Compare
€479,00
EU New energy efficiency label:

On a scale of energy classes from A to G
European characteristics sheet
Generally
Built-in / Freestanding: Free device
Installation type: Tabletop
Color / Material of handling area; Stainless steel, painted
Possibility of door lining: Not available
Adjustable base (apron): No
Airborne acoustic noise emissions: 49 dB(A) re 1 pW
Airborne acoustic noise emission class: C
Water consumption in liters per wash cycle, in the Eco program: 8.0 l
Program duration: 3:55 a.m
Energy consumption per 100 wash cycles, in the Eco program: 61 kWh
Maximum number of dishes; 6
List of programs: Glass, Automatic 45-65°C, Quick to, Intensive, Economy, Prewash
Additional operating options: Extra dry, VarioSpeed ​​- reduction of washing time
Drying system; Residual heat
Height adjustable upper basket: No
Included accessories; No
Dimensions
Product dimensions (H x W x D): 450 x 551 x 500 mm
Depth with door open at 90 degrees: 845 mm
Installation depth; 500 mm
Net weight; 21.5 kg
Functions for easy use
Drying progress indicator light: Water inlet, Remaining time indicator, outside the device
Door opening without handles: No
Display information on the floor: No
Program progress indication through a light indicator on the side of the device: No
Interior lighting/Interior lighting; No
Color selectable lighting/Color selectable interior lighting: No
Cleaning & Sensoric technology
Detergent type identification: Yes
Connectivity