Dish Washer, Home Appliances, Washing
BOSCH SKS51E36EU Series 2 Compact Dishwasher 55 cm Black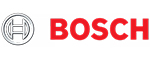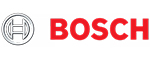 ExtraDry: 

enhanced drying for a better result, even on the most demanding dishes.
 

Glasses 40°C: 

gentle cleaning for your delicate glassware.
 

ActiveWater technology: 

less water, less energy, more performance.
 

EcoSilence Drive: 

energy-efficient and quiet-to-use inverter motor, with a particularly long lifespan.
 

10-year guarantee against bucket rust: 

high quality materials and production processes.
Compare
€499,00
EU New energy efficiency label:

On a scale of energy classes from A to G
European characteristics sheet
Specifications
Consumptions – duration in pr. Economic 50: ◦ energy 0.61 kWh / water 8 Liters / time 235 min ◦ annual app. (280 washes) 174 kWh / 2240 Litres
Noise levels: 49 dB(A) re 1 pW
General characteristics
Flexible basket with movable cutlery holder and cup rack
EcoSilence Drive – quiet and durable inverter motor
Auto 3in1 – automatic recognition of all detergents (liquid, powder, tablets)
GlassProtect – glassware protection system
Flow heater, with built-in pump
Three-level self-cleaning filter
LED indicators for the program phase
Program selector with integrated START button
Electronic salt, rinse aid refill indicator
Dimensions & Weight
Dimensions (H x W x D): 45 x 55.1 x 50 cm