Built In, Built-in Cooking, Hobs
BOSCH PKM875DV1D Series | 8 Electric hobs 80 cm Black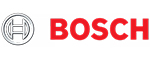 Rated 5.00 out of 5 based on

23

customer ratings
The ceramic hob base: makes cooking and cleaning very easy.
DirectSelect Premium: Immediate, simple selection of the desired cooking zone, power and additional functions.
PerfectFry: For perfect crispy food thanks to the control sensor with 5 power levels.
Home Connect: Connected home appliances for greater convenience every day.
If something goes wrong during cooking, such as food overflowing, the hob switches off automatically, saving your last settings.
Child lock: locks the control to prevent accidental settings changes.
Technical Specifications:
Specifications:
Comfort design with side profiles and front Facette with stainless steel frame
DirectSelect Premium control
Fully electronic control with 17 power levels
Digital displays
5 fast heating zones, including:
2 double cooking zones
Flexible CombiZone belt
Front left: 0.75 kW, 2.2 kW – 210 mm, 120 mm
Rear left: 1.2 kW – 145 mm
Rear center: 4.6 kW, 1 kW, 3.4 kW, 2 kW – 230 mm, 180 mm
Front right: 4.6 kW, 1 kW, 3.4 kW, 2 kW – 120 mm, 180 mm, 370 mm, 270 mm
General Characteristics:
Remote access and operation of the device through a smart application on your smartphone or tablet
Frying Sensor with 5 temperature steps: Frying with integrated sensor in all Flex zones
ReStart function
PowerBoost function
Wipe protection function
Ability to display energy consumption
Heat retention function
Alarm function with adjustable warning duration
2 degrees of heat residue for each zone (H / h)
Total load 10400 W
Dimensions:
Device dimensions (WxD): 816 mm x 527 mm
Wall Mounting Dimensions (HxWxD): 44 mm x 780 mm x 500 mm